The Cyber Threat Intelligence Network, Inc. (CTIN) is a US-based consulting and training firm incorporated in Delaware and headquartered in Arizona.  Our founders are from the U.S. and Europe. Incorporated in 2014, we have a solid history of growth along with the the global cyber threat intelligence community.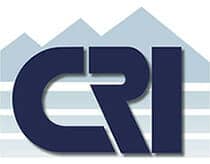 We are one of the primary sponsors of the Sports-ISAO, an information exchange program for threats to professional and amateur sports.  The Sports-ISAO is a program on the Cyber Resilience Institute, a Colorado-based nonprofit.
Mission Statement
CTIN is a technology company dedicated to protecting organizations by incorporating the science of cyber threat intelligence into every service we offer and product we sell. We never forget that behind each sale is a real person who has placed their trust in us. We honor this trust by respecting our customers' concerns, helping them feel safer online and offering world class customer support along with high quality solutions.